Feeder

this game was originally made in roughly 6 days for a game jam soo it's gucci on comp but mobile/tablet is a lil buggy (idk if it even works on iphone). bare with me while i figure out the bugs
your goal is to feed the boss until it stops chasing you while watching out for walls of glass and explosives.
SPOILERS: the bombs, walls and stuns always appear in the same order, only the x position is randomized. and if u can make it to the end of the map you don't have to run anymore
Comments
Log in with itch.io to leave a comment.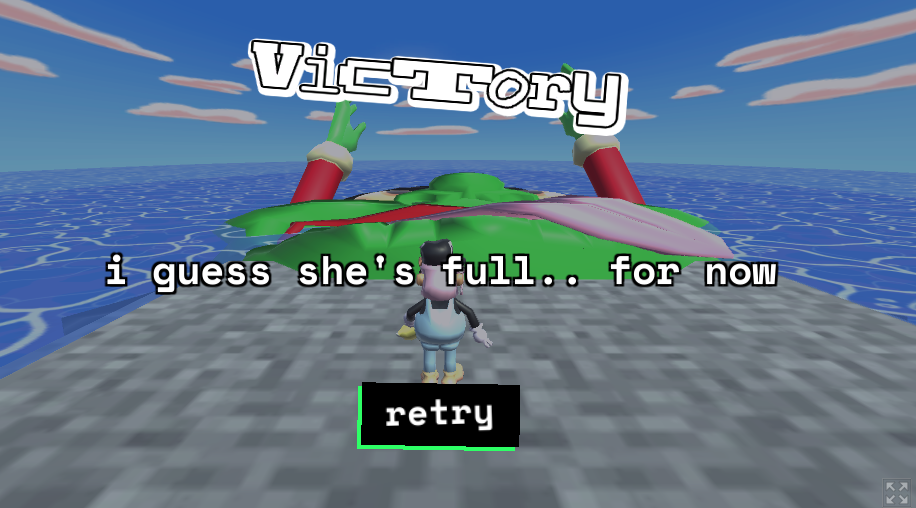 So happy to beat this game!
what happen to rundat bruhweegie
making it webgl/multiplayer
This really cool but we were not good at it haha
your recording software is making the game look so laggy xD
Show post...

i have message yt for u .. I AM NEW WORLD PATATO ORDER :p LOLAHAHHA